Well it seems that Audi is taking it to the BMW Z4 and Porsche Boxster. After Audi did their online petition, we knew it was only a matter of time before we got this car. The petition received 11,500 signatures in just a month. Pricing has not been released yet but this 360 hp car is going to offer a strong alternative to the Z4 35is. Take a look at the performance numbers below. Here are the results of an AutoBild test comparing the TT-RS with the Z4is and Boxster S: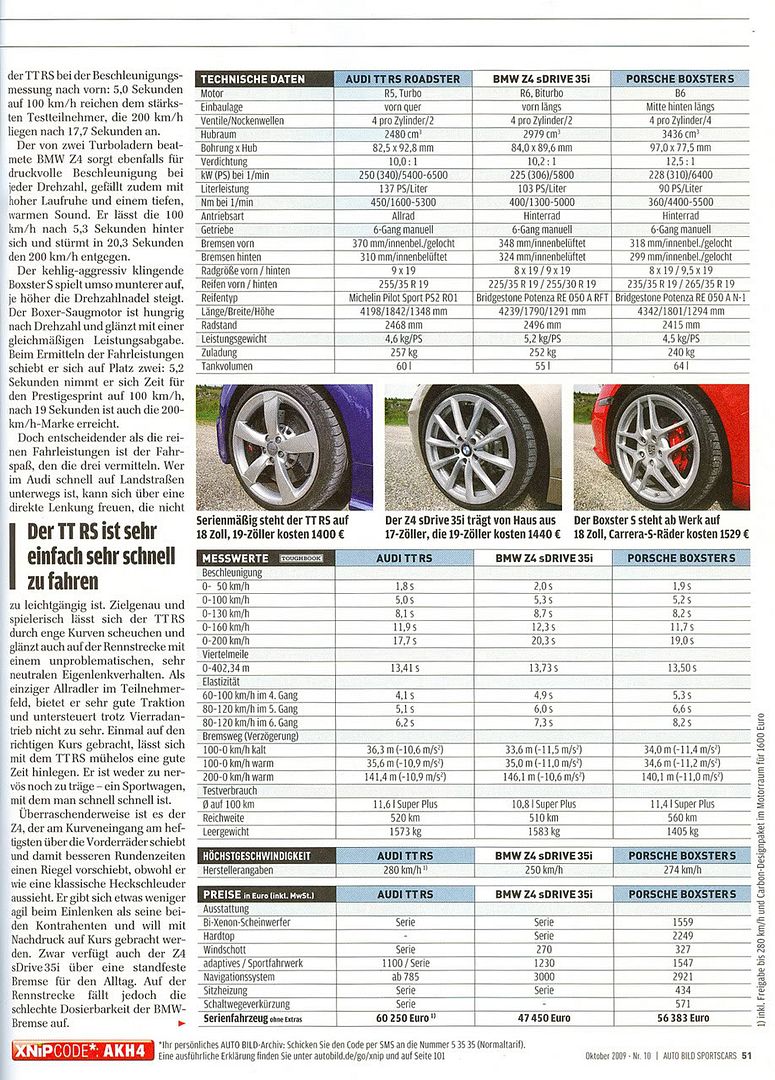 The TT-RS is just as quick as the Boxster S and actually faster to 200 km/h. The Z4 trails both. Nice to see Audi step up to the plate and offer this model in the USA. Now we want a petition for the RS6. Maybe we need to petition an RS6 petition?
Either way, about time for BMW to start thinking about an M version of the Z4. They have a nice platform there they can raise the bar far above the competition with. Just take a look at the Z4 GT3. Ditch the folding hardtop, large weight savings, give it an S65 V8, and destroy the competition. What am I saying? They will just give it a little more boost, slap an M badge on it, some suspension/brake parts from the M3, and done deal, Z4 M.
Think about it BMW: